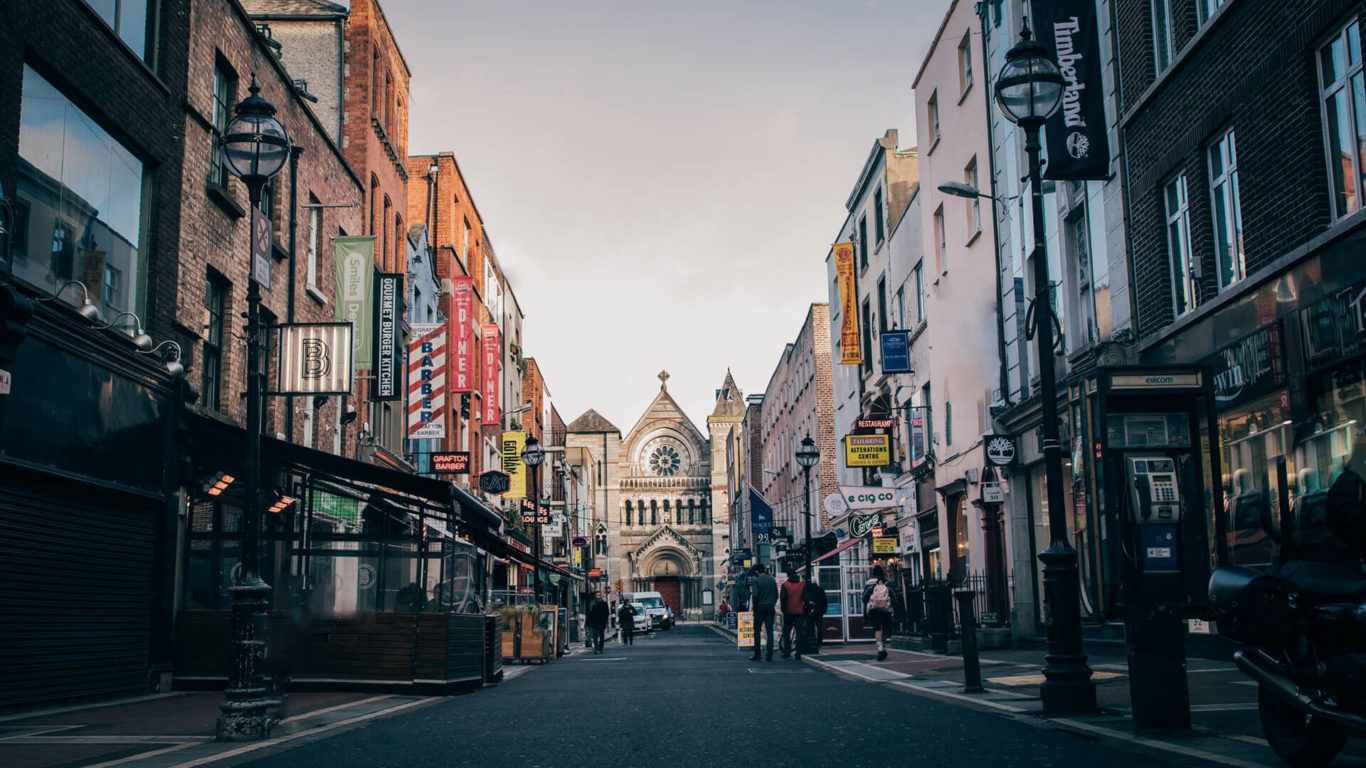 Perfectly located in the heart of Dublin City Centre, The Arlington Hotel is within walking distance of the main shopping districts of O'Connell Street & Grafton Street and is delighted to launch its 'Shopping Break Package'.
The offer is available throughout the year and it includes an overnight Bed and Breakfast stay for two guests, with a glass of Prosecco on arrival, with rates from €119.00.
The Arlington Hotel is well known for its warm welcome and friendly staff. Guests can relax in the cozy surrounding of the Arlington Bar, where live music, a delicious bar menu and great Guinness attracts locals and tourists alike.
There are plenty of shopping hotspots near the Arlington:
Grafton Street
Grafton Street is located across the River Liffey on the Southside of Dublin city and it will take you 5 minutes walking to reach the location from The Arlington.
Grafton Street is one of the most famous streets in Dublin and it's very well known for its pedestrianised streets, gorgeous shop fronts, the famous Brown Thomas and plenty of side streets packed with cool shops, boutiques, cafes and, of course, pubs. At the top of Grafton Street you will find St. Stephens Green in the very heart of the city with its beautiful ponds, flowers and plenty of benches to sit and enjoy the setting.
O'Connell Street
O'Connell Street is located on the Northside of the city with a very short walking distance that will take you less than a minute from the Arlington. O'Connel Street is one of the busiest spots in Dublin and its main attraction is The Spire, which you won't be able to miss.
Other Dublin Markets
The Temple Bar Food Market (Open Saturdays – Temple Bar – food market)
Cows Lane Market (Open Saturdays – Temple Bar – Designer Markets art & clothes)
Dockland CO Market (Open Wednesdays – food market)
Christchurch Market (Open daily in Christchurch offering gastronomic lunchtime delights)
In general, during working days in Dublin, the markets are opened from 9.00am – 6.00pm.
During the weekends, stores will be opened from 9:00am – 7:00pm.
The Arlington Hotel is located in the heart of Dublin's city centre and offers the perfect location for those seeking a city shopping break. Whether you are visiting Dublin from home or abroad the Arlington Hotel looks forward to welcoming you
For special requests, please contact our reservation team on E: reservations@arlington.ie or call usT: +353 1 804 9100.
We will be delighted to help you with your inquiry.
Please Click Below to make a booking.